Staff & Support Positions
Salaries and Benefits:
Camping and camp counselor experience is preferred but not necessary as we are willing to train you. A person with enthusiasm, energy, and personality can make up for the lack of experience. Salaries depend on experience and certification. Room and board, staff shirts, and workman's compensation are provided. College credit for summer employment can be arranged. Internships are available. Staff members receive one day off per week plus every Saturday night off. Hours off daily between program responsibilities.
Program Descriptions:
The following position descriptions are intended to serve only as an overview.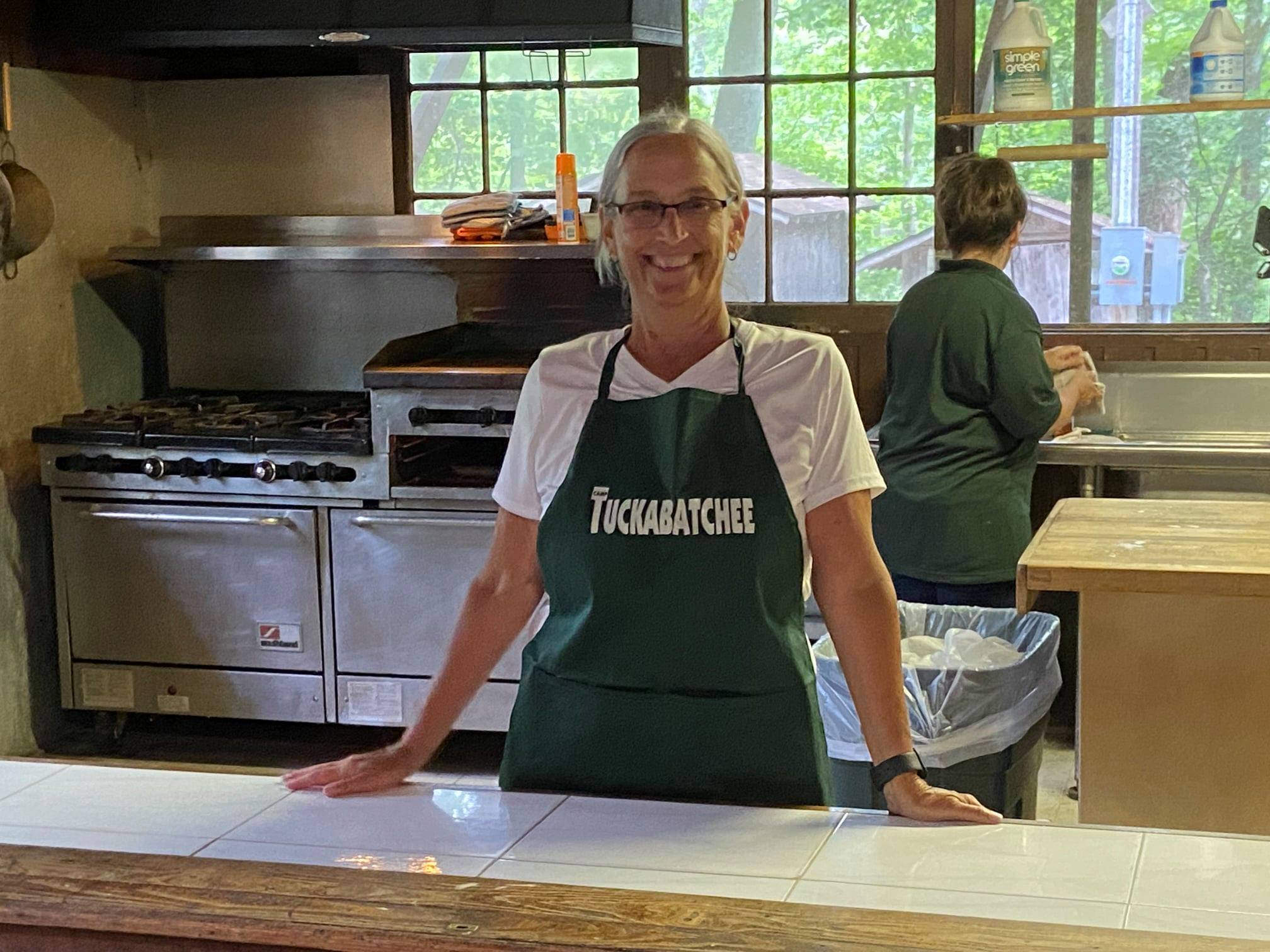 Staff
Counselor-In-Training Director
Assist with the design and implementation of counselor-in-training programs (CIT 1 & CIT 2), with resources provided, based on Camp Tuckabatchee standards and guidelines, and camp goals. Previous camp, program, and leadership experience required.
Senior Counselor
Develop, implement, and lead camp program based on camp goals, utilizing camper partnership in planning. Work directly with junior counselors in order to provide campers with fun, high-quality program opportunities. Previous camping and leadership experience with Camp Tuck programs are desirable.
Junior Counselor
Completion of the counselor-in-training program or equivalent leadership program training is required. Junior counselors will work with Senior counselors in developing and implementing the camping programs for the campers.
Aquatic Staff
1st Aid and CPR are required. Implement a water program that can include swim lessons, water safety, canoeing & waterfront safety, pool games, and free swimming. Lifeguard during water adventure & afternoon programs, day camp, and all camp swims. The aquatic staff is in charge of canoe trips and a new property creek.
Day Camp Staff
The Daycamp Staff works to develop and implement an integrated camping program supporting and mirroring camp objectives. Through some of the same camp programs, activities, songs, and games as overnight camp, the staff work directly with campers and provide a fun, high-quality program. Staff will also assist, organize schedules, and inventory equipment, and supplies. Additional duties would be to assist with evening programs if they are overnight staff.
Outdoor Adventure
Develop and implement an integrated environmental education program supporting camp objectives. Organize scheduling, and maintain inventory, equipment, and supplies. Assist with all camp projects and programs. Work directly with campers to provide fun, high-quality program opportunities. Knowledge, education, and/or experience in natural science or environmental studies preferred.
Come Work with Us at Camp Tuckabatchee!